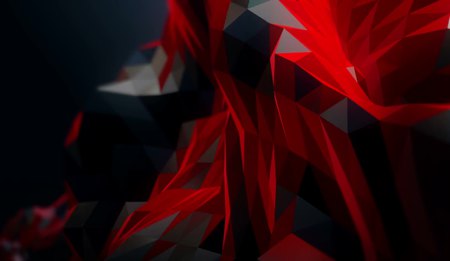 "Curtelle" Curth Ekgren
1938 - 2018, Enköping
Dice (honorary member, chairman) UMB, GMK, SMC 1974 (merit badge, honorary member, board member).
Curtelle is a versatile man! In addition to being a magician, belly talker, balloon sculptor with burlesque humor as his specialty, he has set up revues, been an extra, led a Viking project, helped at countless magic conventions, among others. with light and sound, been a caller and variety tent artist (Colorado), tried his hand at firefighting and fake arts, held magic schools, toured with circuses (Europe, Mac Tony), ran a magic company in Stockholm (Buttericks Magiska Studio 1983 and Stockholms Trollericentrum 2006) and on the side from this he managed to have an "honest" profession. At most Swedish magic meetings, Curtelle was met, but he has also visited many foreign countries - Monte Carlo, Baden-Baden for example. And he has competed. At the Swedish Championships in Norrköping in 1977, he became Swedish champion in the short and close up class. In the 1980s, Camilla was his assistant, and he sawed her in two, zig-zagged and let her float in several hundred performances before she found a calmer life. In 2004, Curtelle received the Honorary Faithful Knight of Honor award.
Curth Ekgren has, as previously announced
died 80 years old.
"Curt", "Kurtan"or "Curtelle" - nicknames under which many Enköping residents remember Curth Ekgren. Maybe mostly like the magician Curtelle, or the Santa who gilded many Christmas Eves when he with a noisy "hay, hay" made his entrance with the spear in his eye and the Christmas gift bag on his back. For tomter and sorcery was highly valued by this man, who with his childlike mind kept his life so completely different from the Svensson life we ​​others are set to live.
He had many strings on his lyre Curth, or "Kurtan" as he is called in the children's book "Kurtan, Dankan and Lilla Ärtan". As happy many children and as reading aloud even adults.
Kurtan also wrote revues, sometimes together with revue maker and multi-tasker Ewert Moulin.
Kurtan appeared in several guises: Wizard, belly talker, caller at shows. As a fakir, he lay on broken glass, tested as a stand-up comedian, was a popular tour guide, loved circuses and participated in Circus Laughter himself.
I grew up as the closest neighbor to Kurtan. Childhood memories are many. We played Indians and cowboys in Kalle's hill in lower Fanna. Remember Kurtan's Indian name: When the rest of us called ourselves Hjortfot, Hököga or other exciting Indian names, Kurtan called himself "Smällande dasslocket" - he probably had a sense of humor and dared to take the turns as a child. But sometimes his slightly odd personality took over, which meant that he had to endure a lot from bullies of the same age who did not appreciate everything he said and did.
As I said, Kurtan was my playmate. We made can telephones, invented a secret language, built a raft that we would sail to Africa with, and an airplane made of cardboard boxes and an old radio as an engine. That the plane burned up and the fire brigade had to pull out, however, was not Kurtan's fault. (Some of our adventures are included in the books about Gluggen, which many Enköping residents still remember, not least as a serial in the EP.)
If Kurtan could write an entire novel, he was involved in so much during his 80 years, where he gladly made sure to entertain (sometimes also tease!) Both himself and others.
I remember Kurtan, as a complex but interesting person. One who dared to be himself and for whom nothing seemed impossible. Or as the revue maker Ewert Moulin put it: "Kurtan dares to say what another does not even dare to think!" Maybe a little exaggerated, but with a core of truth.
Frid may certainly have marked Kurtan's last days, but he probably does not rest.
Dan Larsson